You probably think that you always need to spend a long time to apply makeup and have a perfect result. Well, you can actually do the 5 minutes daily makeup that will make you look fresh, stylish, and pretty without overdoing it. As long as you know the tips and tricks, you can look beautiful and ready without having to spend hours to get ready.
The Basic Steps
It is always important to start from the basic, so you should start from moisturizer and foundation. Some people may include moisturizer, primer, and foundation, but it is basically up to your preference. It is important, though, to always moisturize your skin – especially if you have dry skin. If you want to achieve a natural and nude look, limit the foundation. Too much of it will make your face look like wearing a mask. I don't have to tell you to choose a foundation that is close to your natural color, right? Some people think that too light or bright foundation is good because it will give your face a brightening effect. Well, the truth is…you will only make yourself look like a clown.
The next steps should be:
Hiding dark circles with concealer. Here's a secret: when you apply concealer on the inner corner of the eyes as well as under your eyes, it will immediately make your face brighter. If you have spots or dark circles to hide, apply enough amount and cover the surrounding area. You can use a small brush first before using the fingers to blend it.
Focusing on the eyes. If you want to go simple, use an eyeliner and also mascara to achieve flawlessly and standing out effect. Be careful when using the mascara; always go from the base to the tip, and roll the brush while moving. It will avoid clumps as well as separating the lashes.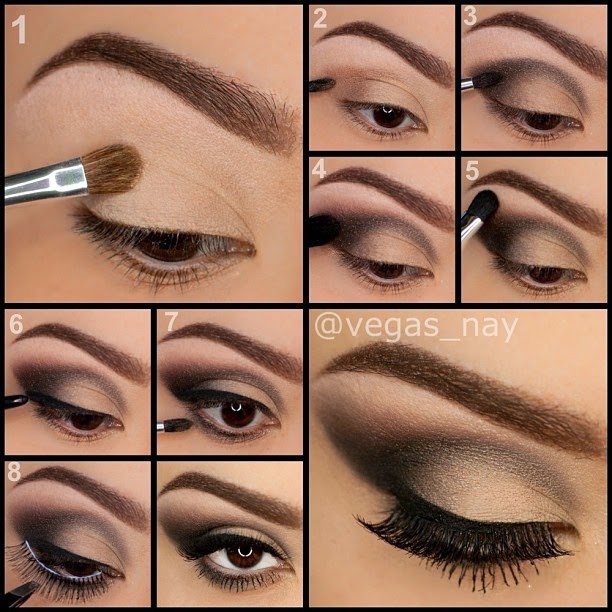 Making your cheeks blush. If you want to look radiant and shiny, adding blush is crucial. Nowadays, you can choose gel, cream, or powder blusher to create that cheeky red rose effect. Don't forget to smile when adding the blush because it should go on the apple of the cheek and then go upward to the hairline. If you don't want to have too much blush, tap the brush first (if you are using powder blusher). If you are using cream or gel, use a blending brush so your blush will blend well with face powder, concealer, or foundation.
Choosing soft gloss. Choose shiny and glossy lip balms if you want to create a refreshing look. Whatever color doesn't matter as long as you choose a soft gloss.
One Element Only
In creating a 5-minute makeup perfection, you need to focus on a certain element only. You can follow the steps above, but some people prefer using a foundation and then focus on the eye. That's why they will spend their 5 minutes time brightening the eyes to draw attention to that area. You can follow the Youtube tutorial, or you can have the overall coverage without paying attention to a certain part.