When you are working on your event planning guide, your guest list, vendors, and food may be your main priorities, but all this planning could be for naught if you don't have the right décor.
The way you decorate and design your event will set the tone for the entire night and it could make all the difference when it comes to an event that is a success and one that…um…falls a bit flat.
Your budget may be limited, but never fear, here are some small things you can do to provide the right atmosphere for your corporate events.
Make a Creative Layout: Something as simple as moving your chairs around in a particular configuration can not only make your event look more interesting, it can open up some much-needed space.
You can also mix things up by making different conversation areas. Some can be standard tables and chairs while others can be living room like spaces with couches, armchairs and coffee tables.
Provide Unique Seating Options
If your event is fun and artsy, mix and match chairs or provide bean bag chairs to create an eccentric and eclectic vibe.
Banquet seating is a favorite at weddings and many corporate events, but you can change things up by arranging chairs in a U shape so everyone can interact.
You also may be able to save money and effort by getting benches as an alternative to individual seats.
Add Color
Color will definitely transform your event. Often, pre event planning involves hiring a florist to provide colorful flowers that will make the atmosphere vibrant.
But if you are looking to save money, you can also bring in color in your tableware or the lighting you use. This can include the lighting in your dining areas and the onstage lighting you use to highlight your musical entertainment or speakers.
Food Displays
The way you display your food will also add to your visual. Be sure to display food in an attractive fashion using colorful containers and eye pleasing arrangements.
Work the Artwork
The right artwork can make your event look terrific. But that doesn't mean you have to go out and purchase or rent a large display.
Often there are local artists and photographers who are looking to gain exposure. These artists are likely to offer artwork that you can use for little to no money.
Another alternative is to host your event in an art gallery. This way, the artwork will be built in.
Incorporate Natural Elements
Bringing the outdoors indoors is all the rage in interior design. Make this trend work for you by bringing in items like flowers, tree branches, leaves and more.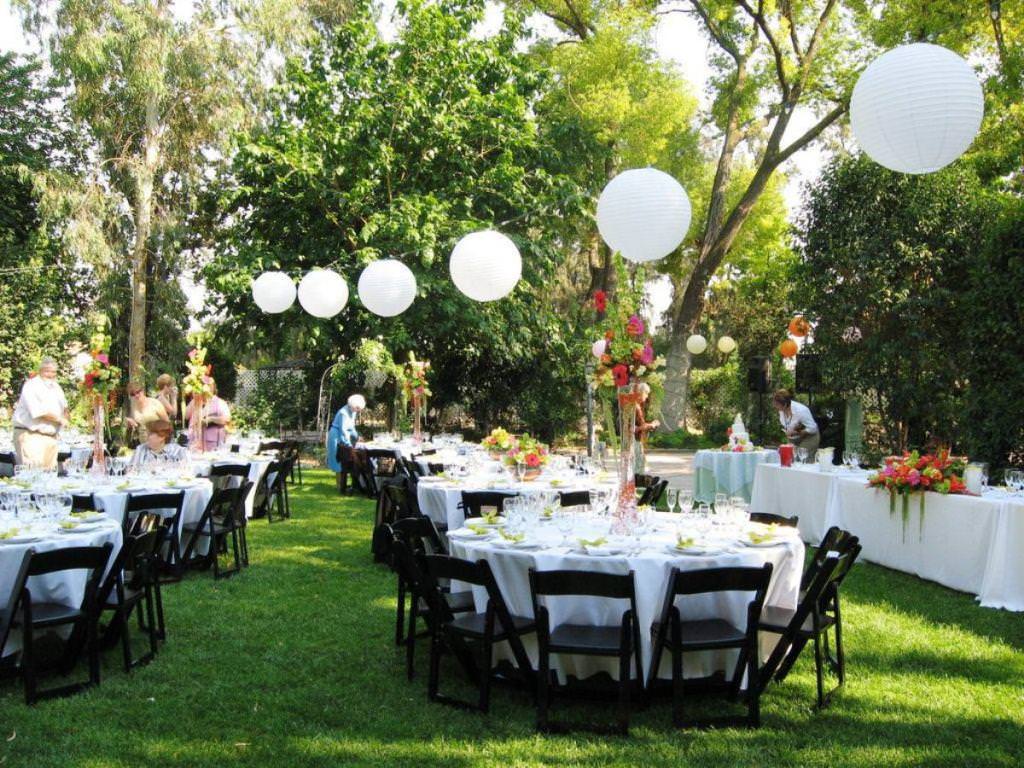 Another option is simply to host your event outdoors. That way, you will be sure to provide a lot of color, terrific artwork and a vibrant atmosphere for your guests.
Use Paper and Fabrics
Paper and fabrics tend to be inexpensive and with just a bit of creativity, you can hang these materials around your event to add interest to your guests' surroundings.
Once you have purchased these resources, you can use them to create place cards, party favors or programs. You can also drape them around the room to transform your space.
The decorations you provide can take your corporate events to the next level without requiring you to spend a lot of money. They will make a favorable impression on your guests and help your party become the talk of the town for weeks to come. What decorating hacks do you recommend for getting your events looking their best?