You probably have seen different kinds of combs and brushes, and you have no idea the function of each brush. Well, brushes are designed to handle different kinds of hair styles and textures, and if you want to get the best results, you need to understand the basic types and their main function.
Paddle brush is one of the most basic hairstyling tools. It is considered as one of the most flexible tool, but it would be best used for thick and long hair. Since paddle brush is great in managing loads of hair altogether, it is often used to smooth and tidy up thick hair. It can create sleek effect, enhancing the natural shine and glow. It is not very suitable for thin hair as the brush may not be all comfy when used.
Wide tooth comb is perfect when you want to untangle wet hair. It is also great to deal with frizzy hair. If you have naturally wavy or curly hair, this is the perfect tool to help you style up your hair. Thanks to the large gaps teeth, this brush won't damage the hair. This kind of brush is often used along with fine tooth comb, which is perfect to create straight parting, as well as teasing and creating textures. It is also good for detailed grooming that will create nicer and more natural effect for your hair.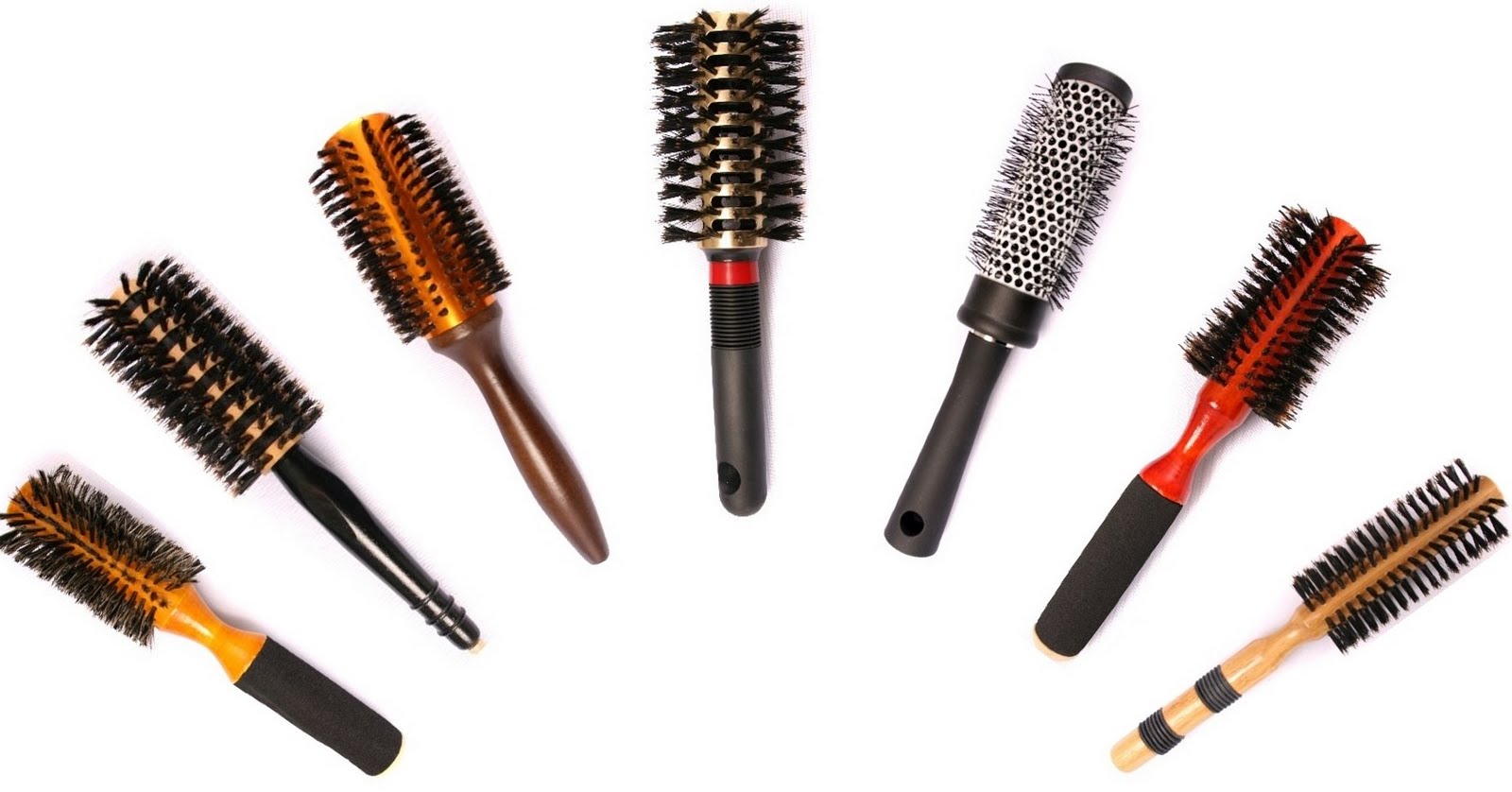 When you want to style up the hair at home, consider buying a thermal brush. This kind of brush works best with the dryer, helping lock and save the heat. This kind of thermal brush is also good to dry your hair faster, as well as allowing you to smooth and curl the hair easily and effortlessly. You can definitely expect natural result from using it. Vented brush is another good brush to style up the hair. It is generally used when you perform blow dry action because its main use if to create volume as well as providing enough of air flow. If you have thermal and vented brushes, you don't need to go to hair salon anymore.
Boar bristled brush is unbelievably gentle. Its main use is to help redistributing oils all over the scalp and hair, so your hair can look shiny, soft, and glowing naturally. It works best for all kinds of hair textures and types, but it is perfect for normal hair.
The round brushes have three different types: the skinny round, the half radial, and the large round. The skinny round is perfectly great for short hair or for styling up the bangs. It can tackle shorter hair strands as well as smoothing the hair. The large round, on the other hand, is good to help curl or straighten the hair while you are drying it. If your hair lacks of volume, this is the perfect brush to have because it can create and add volume. The half radial is good to style up shorter hair, such as the bob. If you want to have curved under or curved up effect on the ends, this is the type of brush you want to have.